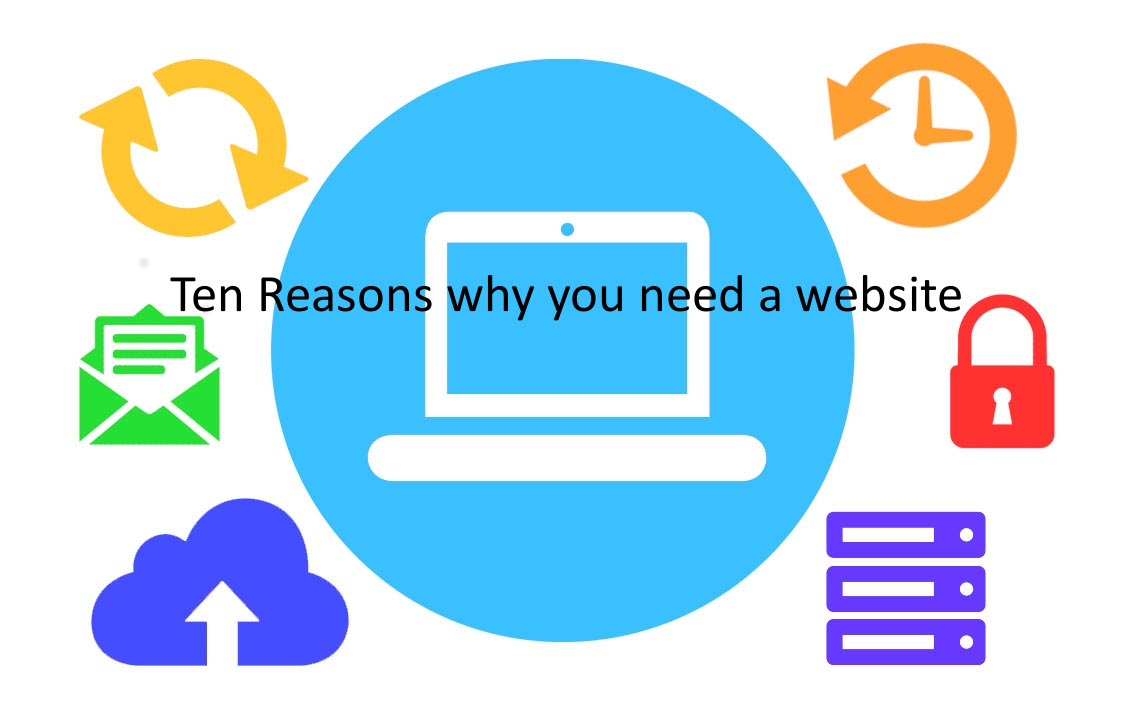 10 Reasons why you need a website for your business
A business whether small or big requires a professionally designed website at this time and age not unless the business owner does not want it to grow. The very day you started your business you needed to have considered having the business website as priority, but it
is not too late to have one now. As it is
said, better late than never.
Am going to share with you ten reasons why you need a
website for your business:
It is your Marketing Agent.
A business website can act as an agent marketing your
products and services on your behalf. We are in a Digital Age and millions of
potential consumers spend most of their time online. This shows that chances of
these consumers coming across your website are very high. Also, potential
consumers are likely to choose business with website and consider those without
as not serious.
For your information, building a website or online store for
your business is very easy these days. A very small budget and little skills is
all that you require. You need not to be a coder or designer to have a website
for your business. By visiting Google you are able to get step by step guidelines
on how to do a website.
Save cost on Printing Brochures
A business website is an online brochure for your business.
This will save you a lot of cost in printing and distributing brochures. Am not
ruling out the use of brochures in marketing, you can combine both if you have budget.
But you may not need brochures if you have a website that is well designed and up
to date.
Unlike a physical shop or office which opens at 8 am and closes
at 5 Pm, a website is available 24/7 and 365 days a year. Visitors from any
geographical location are able to access your business website and get to know
what products and services you are offering at their own comfort. A website
with online shop can really generate a lot of sales as consumers can make orders
at any time without the challenge of finding the location of your office or
shop. Customers need not to worry in finding your office or shop closed.
You can beat the Giants in your Industry.
Competing with big brands in your industry is impossibility
because of their experience in the industry. But by having a beautifully
designed website and well-structured marketing strategy behind it, you can trash
these giants in their game. You may not be bringing them down totally but you
will have broken the wall between them and you. Through this you will make
yourself known and your presence in the industry will be felt.
Having a well-structured business website will create a
perception that you are a very big company even if you are a small business.
Potential customers develop trust the very first time they visit your website.
This first impression will make the potential customer to want to know more
about your business, services and products you are offering, your business
location etc. Consumers who have heard of your product are likely to visit your
website to check on product information so as to make informed decisions. This
tells you that with your business website, you are able to influence your customer's
decision.
For the last twelve months, statistics shows that over 2.4
million people are using the internet on daily basis and 90% of this have made
online purchases or contacted a company. This shows that by not having a
business website you are missing a lot of potential customers.
It is said that you cannot control what people say about you
in social media channels and this is true since you do not own these channels. For
the case of a website, you have full control of your website and you can choose
whatever you want to do with it since you are the owner. You are able to voice
your argument or opinion with being judged by anyone. If anyone does not like
it and respond negatively you have the option whether to approve it or reject
that comment. You can also link your social media channels with your website
and this will help in sharing to your visitors and this increase the chances of
many potential customers coming across your business.
Potential consumers are go online first to research and find
more about a product or service. For your information, 3.5 billion Google searches
happens every day? Now you know, how much you are losing if you don't have a
website. Imagine there is someone now in your location searching exactly the
service or product you are offering. You not having a website, who will appear on
Google search result?
To have your website up and running you need a domain name
and hosting. A domain name represents your business name and it uniquely
identifies your business online. From the domain name you are able to create various
emails with your domain name extension e.g example@yourbusinessname.com .
This will represent your brand very well and it resonates very well with
customers.
Now that I have shared with you 10 reasons why you need a
website, the next thing is to have one as soon as possible as you are missing
out by not having. As Webresource Hub, we strive to give the best service to
our clients at affordable cost. Contact us today to get customized quotation
that perfectly fit your need.